Antiscam Policy

Welcome Guest!





Antiscam Policy

Our Marriage Agency beautifuladies.com is dedicated to providing the best and most complete service possible to both the men and women who use our services.

The main idea of correspondence is to establish a special relationship with a girl!

If any girl on our Web site asks you for money and you suspect her to be a scammer - Never send money to any woman you don't know well.

Please contact us as soon as possible. beautifuladies(at)gmail.com Only if you know a girl well, and you don't suspect her to be a scammer should you think about sending her money!

Please remember our advice and never send money to any girl you don't know well.

As a member, you will be able to request a suspected scammer be placed under review, If we find the girl did indeed engage in scamming or other practices that violate our website policies, she will be banned from using our services.

We'll do everything possible to find out if the girl is a scammer, we will place her on a scammer black list and remove her profile from our database immediately.

However, if you do not follow our advice then you risk being taken by a scammer!

beautifuladies.com cannot assume any responsibility for any losses you suffer because of scams.

If you think you have been scammed or if you find a possible scammer on our website or the girl you are corresponding with tries to pressure you to send money, please contact us ASAP.

beautifuladies(at)gmail.com

home | F.A.Q | About Us | Member Service | Contact | Site Map | Registration | Term and Service | Affiliate Program
Welcome to beautiful Ladies, online dating service that helps single men and beautiful girls to meet other singles who may be looking for love romance friendships and marriage. Try our dating services and start to meet single beautiful girls and women from Ukraine, Russia, Belarus, Latvia, Moldova, Kazakhstan, Romania Bulgaria
who are looking for date, a new relationship, friendship and love. Connect with our single beautiful girls in chat rooms and send them letters. Our beautiful
single girls looking for new friends, great dates, interested in meeting their future husbands, looking for romantic relationships and life partners.
Try our online dating service today! Copyright © Beautiful Ladies Ltd 2001. All rights reserved!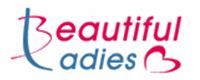 Blind Date dating site, beautiful girls! On Line in Video Chat!